Valentine´s Day 2023
February is the most romantic month of the year because it is linked to the famous Valentine's Day, on February 14th.
Do you know the origin of this special celebration?
The tradition of celebrating love on February 14th dates back to the 3rd century in Rome, where a priest named Valentine opposed the order of Emperor Claudius II, who decided to ban the celebration of marriages for young people. The brave priest, opposed to the emperor's decree, began to secretly celebrate marriages for young lovers and, from that moment on, the figure of Saint Valentine became popular as the patron saint of lovers. On learning of these acts, Claudius II condemned Saint Valentine to death on 14 February 270, alleging disobedience and rebellion. For this reason, Valentine's Day is commemorated every year.
However, this holiday is not celebrated all over the world. In the case of Europe, countries such as Finland, Estonia, Denmark, Norway and Germany celebrate this holiday under other customs, also related to love but not representing Valentine's Day.
Every February, on Valentine's Day, the search for gifts or special details skyrockets and gifts such as romantic weekend getaways, jewellery and candlelight dinners are essential to show love on this special day.
The world of golf also celebrates love on Valentine's Day and so Chaparral Golf Club proposes a serie of activities and special offers where golf and love go hand in hand to make the best possible day.
Do you want to surprise your partner?
Come to Chaparral and be welcomed by our courtesy table for all players, welcoming both members and visitors who come to celebrate Valentine's Day. Balloons, chocolates, cava and a special discount on the best golf brands on the market will be waiting for you if you want to take advantage of the occasion to give a special gift to your loved one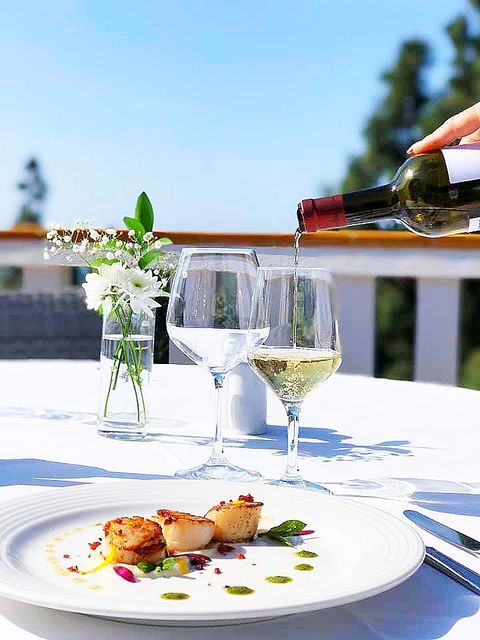 Finally, if you want to combine your golf plan with the best gastronomic offer, we suggest you book a table in our restaurant with spectacular views of the Mediterranean Sea. The Green Label Restaurant has prepared a special menu to celebrate Valentine's Day in the most romantic way. Music is essential for a romantic moment and therefore you will enjoy live music accompanying the dinner. What better time to dance with your partner?
The Costa del Sol is the perfect place for a romantic getaway. Good weather, culture and gastronomy are all good reasons to celebrate love. Our Club enjoys a privileged location, just 20 minutes from Marbella and the same distance from Malaga airport, which makes Chaparral Golf Club one of the best golf courses on the Costa del Sol.
P.S -> Don't forget the flowers 😊