Autumn in Chaparral Golf Club.
Autumn has arrived on the Costa del Sol, one of the best times of the year in south of Spain. We enjoy an exceptional climate, with sunny days and temperatures above 20º, which allows us to make a multitude of entertaining plans.
 In south of Spain we enjoy an exceptional climate, with sunny days and temperatures above 20º, which allows us to make a multitude of entertaining plans.
Mijas
The province of Malaga is famous for its beautiful white villages, one of them is
Mijas
, the town where our golf course,
Chaparral Golf Club
, is located. Mijas is a monumental city, its historic center (declared a Historic-Artistic Site in 1969) has a typical Arab origin with whitewashed streets, which serve as a splendid balcony overlooking the Mediterranean Sea. The perfect place to start your visit is
Plaza Virgen de la Peña
, located in the heart of Mijas, where you will discover a bronze statue of a donkey, its most characteristic symbol.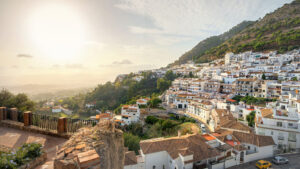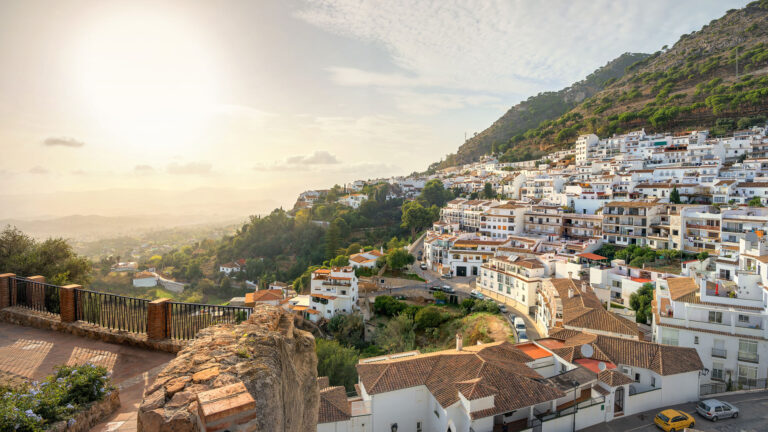 An obligatory stop on your route is the picturesque
Plaza de la Constitución
, a square that highlights the traditions and culture of the town, represented in its artisan shops, typical Andalusian taverns and restaurants. From this square starts one of the most beautiful and photographed streets in Andalusia, Calle Muro, characterized by its flowerpots in the streets and its immaculate white houses. Next to the
Church of the Immaculate Conception
, is the famous Mijas bullring, which is said to be the only oval bullring in Spain. In addition, instead of having seats around the entire arena, it only has two areas, one with sun and one with shade as in the rest of the rings in Spain. To end your visit, and to have a panoramic view of the town of Mijas, you should definitely go up to the
Ermita del Calvario
. This hermitage was used in the past as a place of retreat by Carmelite monks. To get there, you will have to follow a path that begins in the upper part of Mijas and winds through a beautiful pine forest like those of Chaparral Golf Club. After this picturesque visit, you will most likely want to know the most famous capital of the Costa del Sol, Marbella.
Marbella
Marbella
offers much more than luxury, celebrities and VIP parties. Its historic center preserves its typical charm of a small Andalusian town, its traditional small bars, archaeological remains that recall its Roman origins and its Arab past, and a natural world yet to be discovered.
Getting lost in its old town will make you remember the small fishing village that Marbella once was.
It seems that nothing has changed since then, narrow winding whitewashed alleys, balconies dotted with bougainvilleas and colorful geraniums.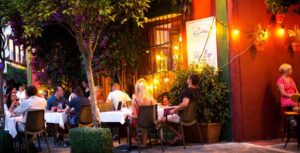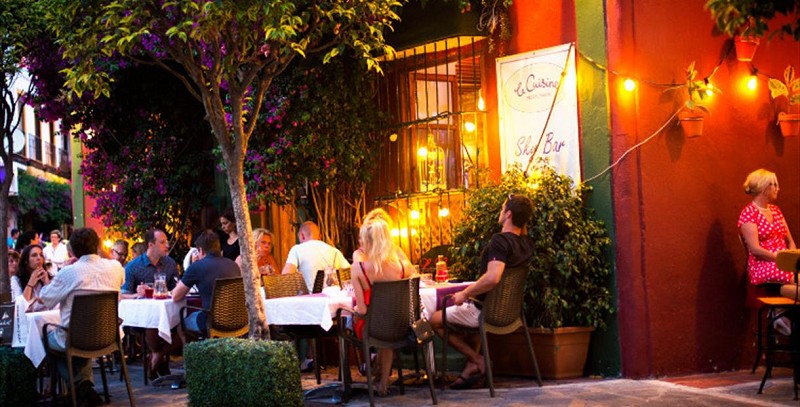 A pleasant walk along the castle walls and along the promenade are undoubtedly two of the things you should not miss, a walk that will take you to the famous beach where you will discover the wonderful art of Dalí. Mijas and Marbella are two clear examples of the spectacular tourist offer that we enjoy. In addition, towns like Ronda, Ojén, Frigiliana, and many other are the perfect complement to enjoy endless activities on the Costa del Sol.
Enjoy our region and enjoy the sport of golf on one of the best golf courses on the Costa del Sol!
Happy Autumn!