Chaparral Golf Club; A new Era on the Costa Del Sol!
Chaparral Golf Club unveils a series of innovations that promise to elevate its status as one of the most coveted golf courses in Malaga. Chaparral Golf Club, a true golfing gem nestled in the picturesque landscape of the Costa del Sol.
This exceptional golf course, located in the heart of the municipality of Mijas, enjoys a unique setting surrounded by lush pine forests, with the Mediterranean Sea as a breathtaking backdrop.
A Legacy of Distinction and Innovation
The origins of Chaparral Golf Club date back to 1991 when the first sketches of the golf course were drawn. A collaboration between Spanish and British partners chose the renowned Malaga golf course architect, Pepe Gancedo, to create a masterpiece. Gancedo's extensive experience materialized in 18 captivating and challenging holes, now considered benchmarks of quality and design.
In 2003, entrepreneur Antonio Rubio took over the ownership of the course and again turned to Gancedo for an exciting redesign. The result was a grand reopening on February 28, 2006. Over the years, the club has exceeded its own aspirations, becoming a world-renowned golf paradise located between the vibrant cities of Malaga and Marbella.
An Icon of Excellence and Elegance
The charm of Chaparral Golf Club extends beyond its captivating design to encompass a range of exceptional facilities and practice areas. The Clubhouse, an architectural marvel infused with Andalusian charm, houses one of the most popular golf restaurants on the Costa del Sol, The Green Label.
The restaurant has become the natural meeting point for golfers and residents, with its spacious terrace offering a panoramic view of the Mediterranean Sea. Among its many spaces, the Club also features a large practice area, with a renovated academy, making Chaparral Golf one of the premier training venues on the Costa Del Sol. A large putting green, short game areas, and a practice bunker, along with top-notch training materials, allow Chaparral Golf to meet the expectations of players of all levels.
In an era where technology and tradition seamlessly blend, Chaparral Golf Club has introduced the innovative Toptracer system to its training facilities, positioning the Club as one of the best practice courses along the Costa del Sol. The innovative Toptracer technology uses strategically placed cameras to capture live shot data, covering vital metrics such as distance, speed, launch angle, and trajectory.
The data is immediately projected on monitors located at each mat, providing golfers, enthusiasts, and beginners alike with a modern and innovative golf experience. The Toptracer system embodies Chaparral Golf Club's spirit of continuous improvement, whether to perfect the swing through practice or simply have fun with friends.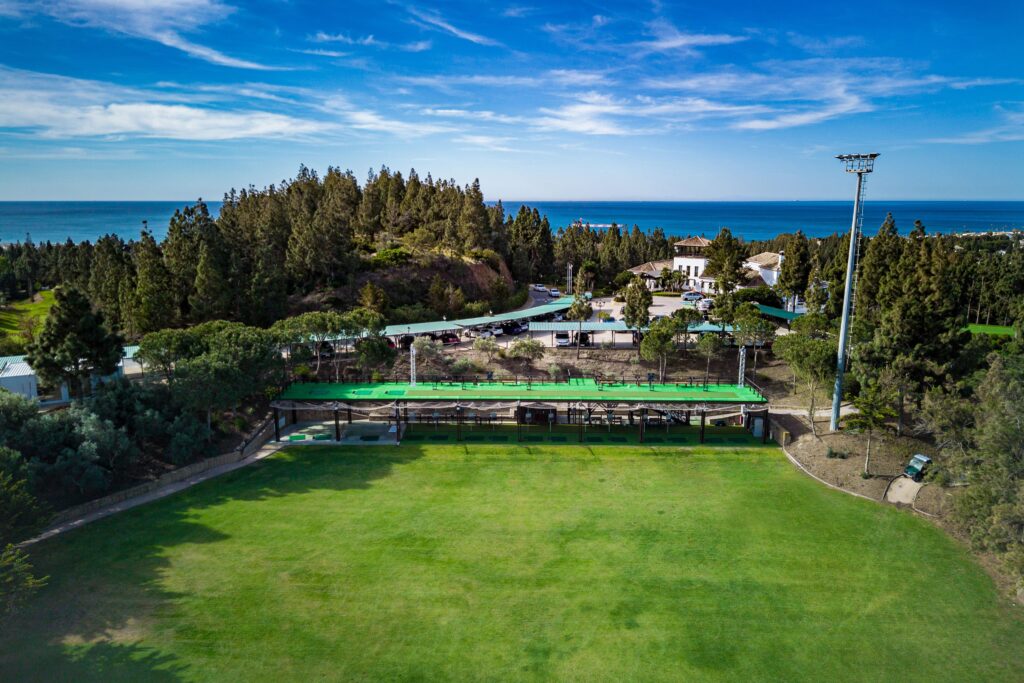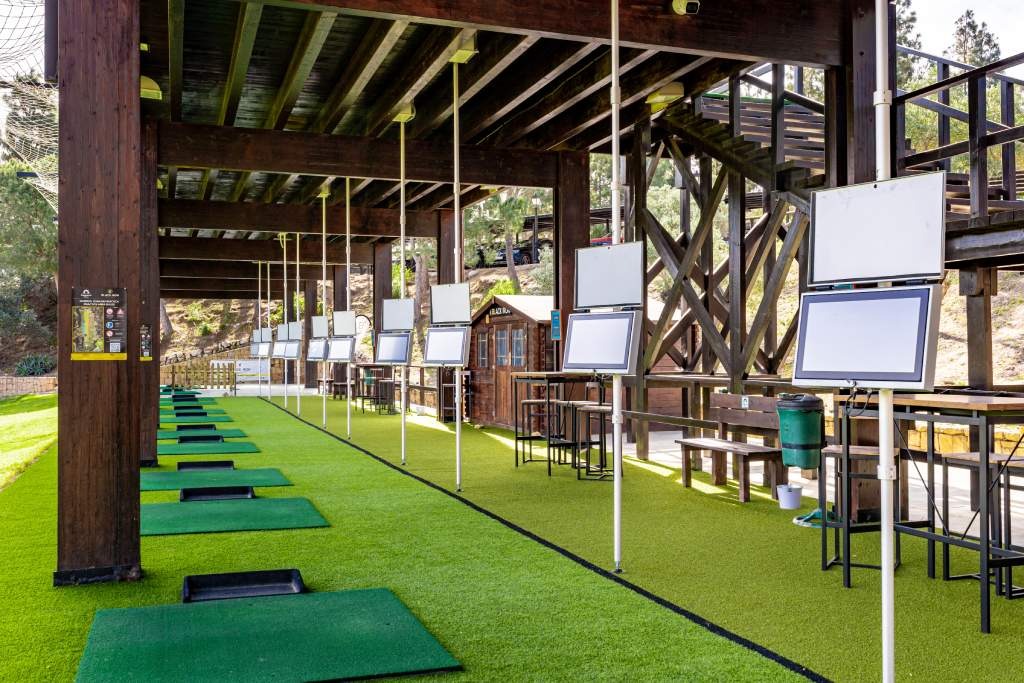 At the heart of Chaparral Golf Club's new era is a commitment to fostering a vibrant social community. The Club envisions a harmonious blend of exclusivity, friendship, and familiarity, laying the groundwork for a new golfing lifestyle. Members are offered a sense of belonging, with personalized service and an active social calendar. The club's dedicated team anticipates the needs of its members and ensures that each visit becomes exceptional.
"Being a member of Chaparral" encapsulates the essence of feeling at home. The club's commitment to enriching the members' experience goes beyond the golf course and includes a varied program of activities designed to attract people of all ages. In the tapestry of social clubs worldwide, it's the meticulous attention to detail, the art of anticipation, and the constant pursuit of excellence that sets Chaparral Golf Club apart.
An elevated Members´ Experience
Chaparral Golf Club's dedication to excellence extends to its membership structure with an evolution from a traditional "pay and play" model to an exclusive members' club. With emphasis placed on quality over quantity, the club has limited its number of members to a select group of 150, ensuring an intimate and enriching experience for all. Members can enjoy multiple benefits and guaranteed tee times with Playing rights for five or ten years.
This new approach underscores a long-term relationship between Chaparral Golf Club and its members and symbolizes a harmonious partnership that goes beyond the game of golf. Members can enjoy a range of benefits, including a full schedule of competitions and members equipment such as personalized golf bags.
The Club's App allows members to access the latest club news, make online reservations, purchase tokens with exclusive discounts, and register for social competitions, all aimed at enhancing the Chaparral Golf Club experience.
With a heritage firmly rooted in innovation and a future characterized by visionary improvements, Chaparral Golf Club is poised to redefine the golfing experience on the Costa del Sol. As the sun sets over the majestic fairways and the Mediterranean breeze whispers tales of golfing splendor, Chaparral Golf Club welcomes enthusiasts, families, and aficionados to embark on an unparalleled journey of friendship, excellence, and belonging. In this new chapter, the promise of lasting appeal of golf joins hands with the embrace of modern luxury and invites everyone to share in a legacy of excellence and devotion at Chaparral Golf Club.