Chaparral Golf Club inagurates a new Tee line in the practice area.
In the last twelve months several investments have been made to renovate and improve the facilities of Chaparral Golf Club in order to enhance the experience of the Club's customers, both members and visitors. As of today, we can confirm that Chaparral Golf Club has one of the best Driving Ranges on the Costa Del Sol.
The latest investment undertaken by the Club has been the complete renovation of the upper floor of the driving range. The first step was to complete the waterproofing of the entire surface and then lay artificial turf to integrate the facilities with the surroundings and finally install the new Tee Line surface.
Taking into account the client's playing capacity and training time, the decision was made to replace the individual practice mats with a 70 metre long tee line made from the best materials available on the market. The turf chosen was Tee Turf PA XL, manufactured from premium quality nylon (polyamides).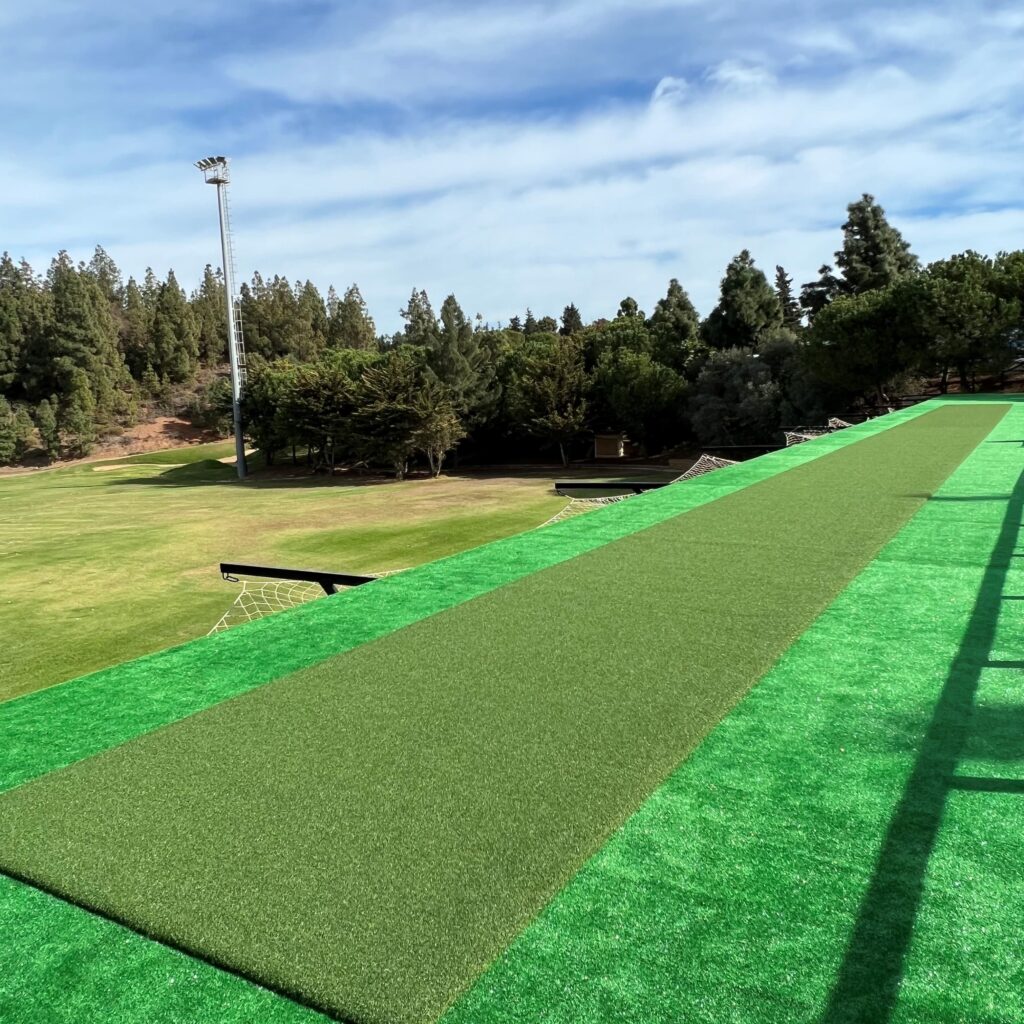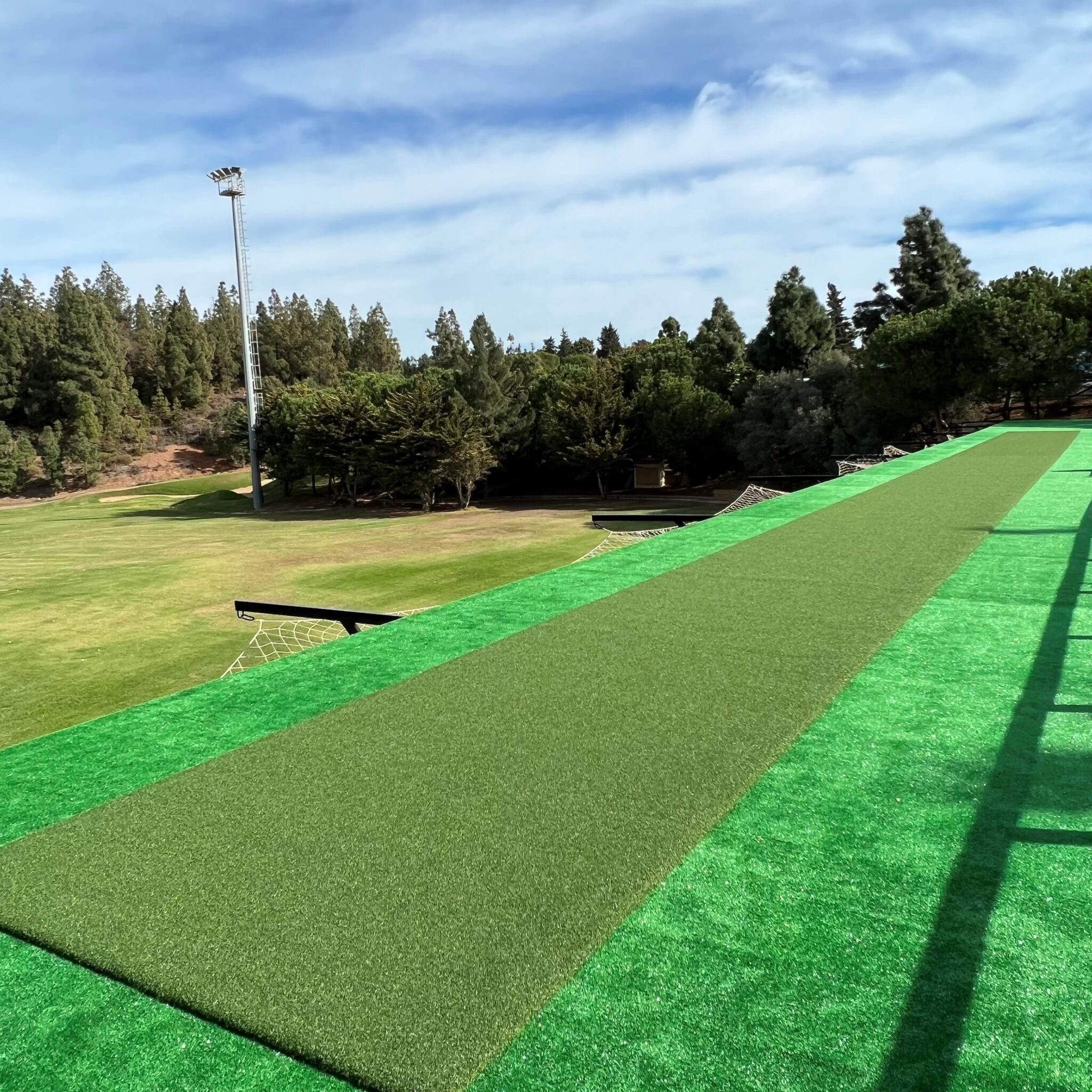 The selection of the turf was based on the fact that this type of polymer achieves the highest possible durability, as well as having greater flexibility compared to other materials such as Polyethylene and Polypropylene. After being tested by more than 1000 golfers, Chaparral can confirm that Tee Turf PA XL is the closest to the feel of natural grass and the one that has shown the best follow through. Furthermore, this investment plays a fundamental role in the physical health of the players, as this surface considerably reduces the impacts and consequently the injuries derived from them.
Chaparral Golf Club – Driving Range
Chaparral Golf has a 1.000m2 putting green with short game and practice bunker areas, making it one of the best prepared driving ranges on the Costa del Sol.
During 2023, Chaparral will continue to improve the service with the aim of positioning the Club as the perfect place for players looking to improve their swing technique and train in a peaceful environment surrounded by pure nature, and to make Chaparral Golf Club a second home for those eager to learn and develop their golf.
Chaparral Golf Club – Academy
Chaparral Golf Club has one of the most important high-tech academies in Spain. Thanks to Black Iron Golf Academy you will discover the perfect way to enjoy golf.
Immerse yourself in a unique learning experience through which you will become a conscious golfer and learn the keys to further develop your game.
At Chaparral Golf Club you will find a training programme for all levels of play, from beginners who have the clear objective of obtaining the corresponding licence and handicap to start playing on Chaparral's 18-hole course, to high performance players who are looking to perfect their game through personalised programmes.
The Academy meets the objectives of all players looking for technical help with their swing, optimising their results in the shortest possible time.