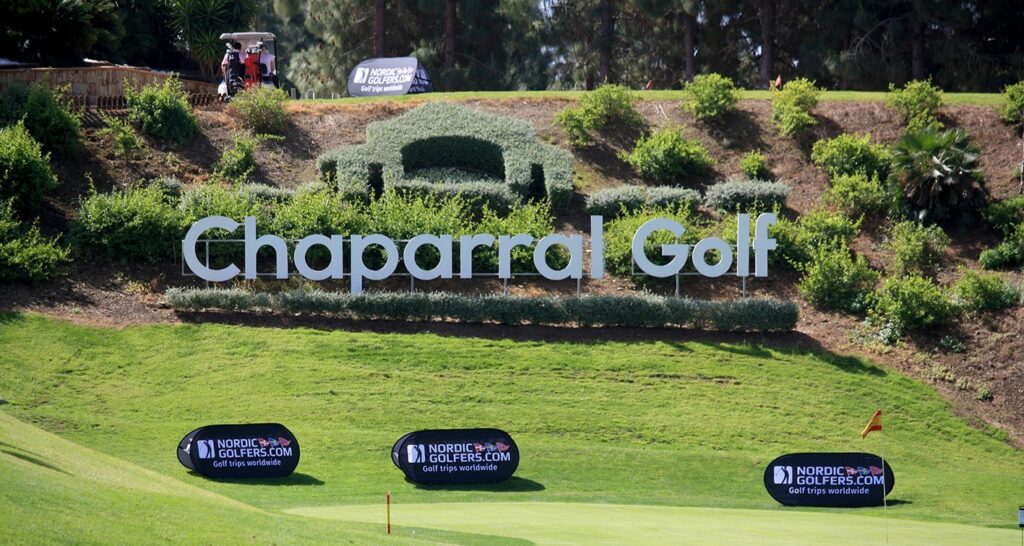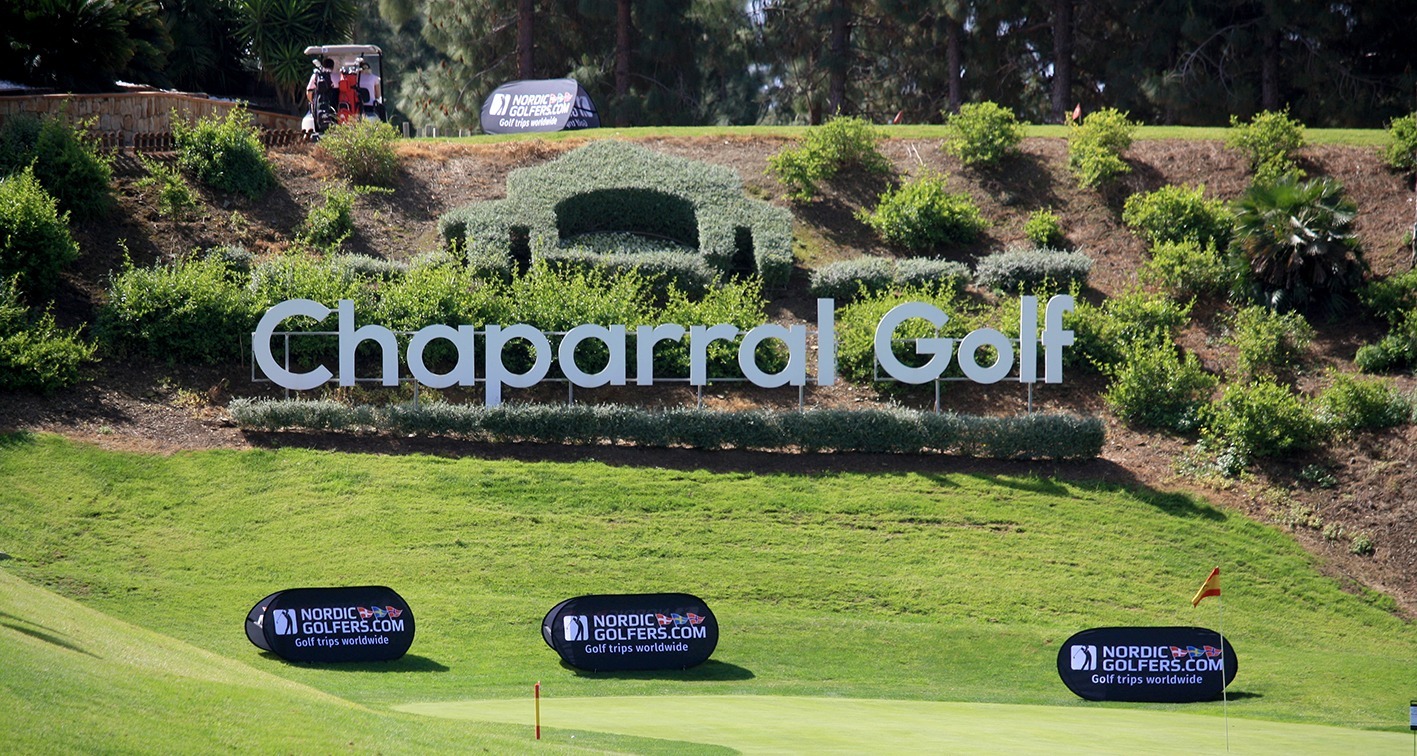 Last Saturday, April 3, the Nordic Golfers Challenge Tournament was held at the Chaparral Golf Club, located in Mijas Costa, The tournament and the day were a success, thanks to a large participation of players, a well-planned organization and the collaboration of the sponsors and collaborators of the tournament; Nordic Golfers as main sponsor and partner companies; Vikings Minimarket, Energy Nordic, Mojo Estates, Flexnet, TIBI Concierge, Your Homestyling, Ritto's Sportsbar, Designa Kitchen and Art by Bettina.
The weather of the day was spectacular, and more than 100 participating players enjoyed a sunny spring day without wind in this Individual Stableford competition. The players, after collecting their scorecards, received a welcome pack before heading out onto the course to compete for a spot among the top 9 positions with prize awards, in a mixed category.
The Chaparral technical golf course, designed by Pepe Gancedo, demanded the best game from each player to achieve a winning position. The players were able to regain strength throughout the course thanks to the fun and well-prepared tents that the tournament collaborators set up on 7 of the holes of the Chaparral Golf Club course. Participants enjoyed delicious canapes, champagne, fun games and gifts among other activities.
The 9 winners of the Nordic Golfers Challenge tournament were;
In first position, Juan Rascado Marín with 48 points, in second place Donald Crowely with 43 points, in third place Alfredo Benítez Herrera with 41 points, in fourth place John Yuill with 40 points, in fifth place Juan Gómez Moreno with 39 points, in sixth place Kenneth Olsen with 39 points also, in seventh place Francisco Javier Pecino Pérez with 39 points, in eighth place Ángel Pascual Piñones with 39 points and in ninth place Kim Jensen with 39 points as well.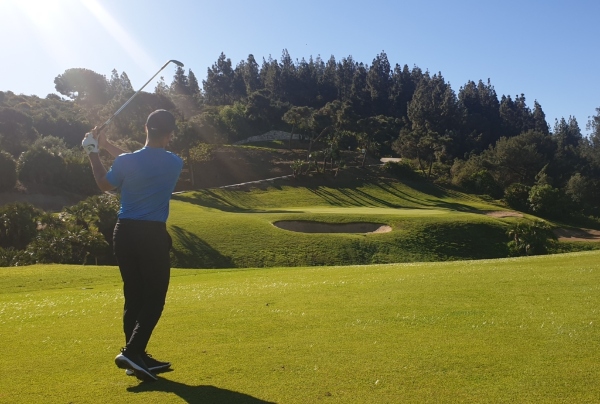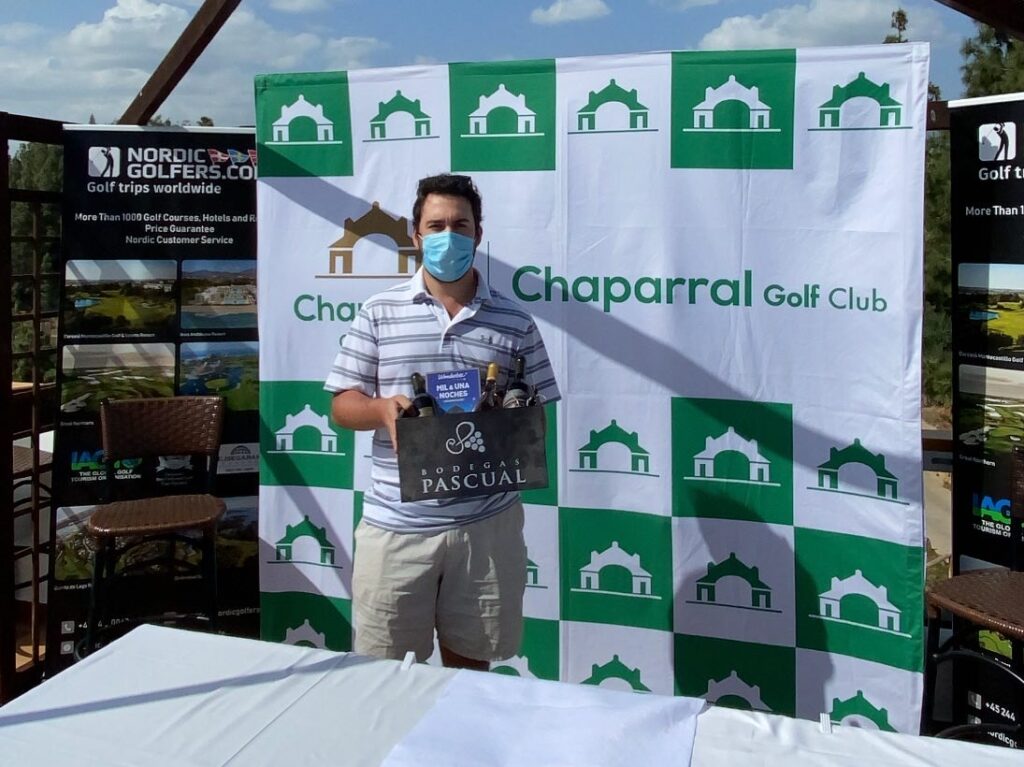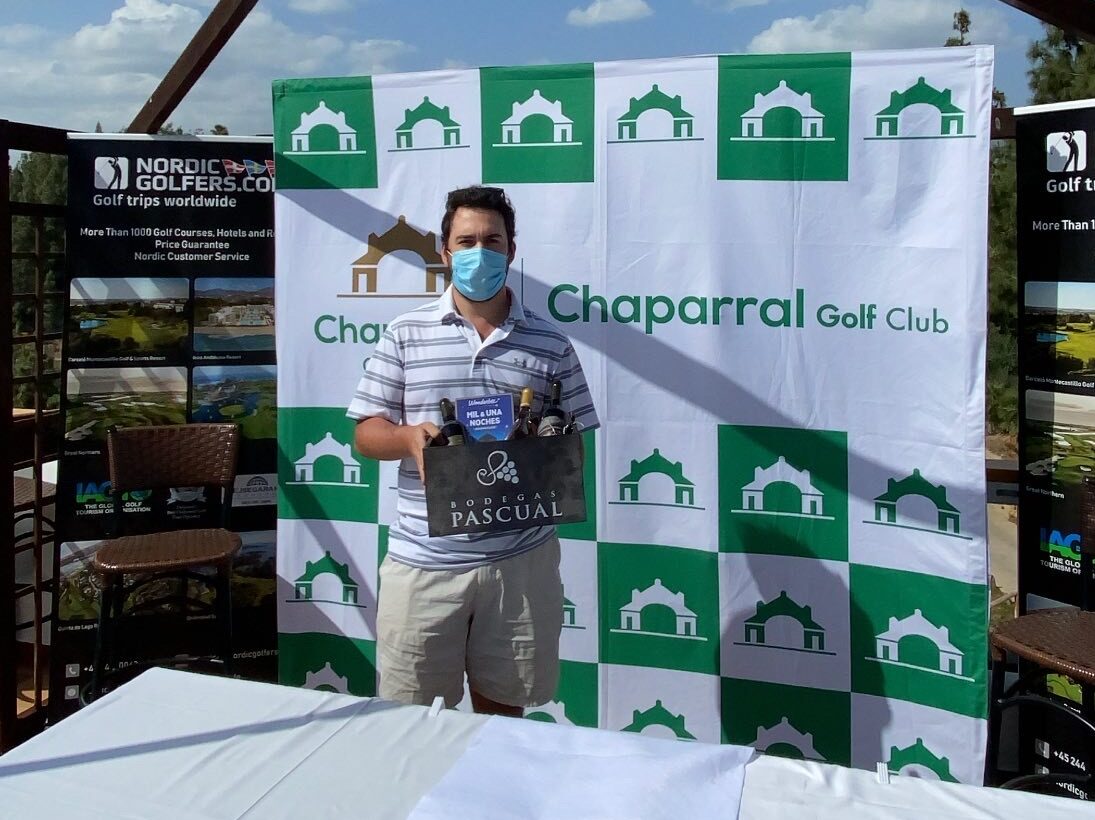 The winners of the special awards were;
Closest to Pin Hole 2; DAVID CRONIN | Closest to Pin Hole 9; NIELS STIELUND
Closest to Pin Hole 10; PILAR MONTOYA / Runner Up: THOMAS JACOBSSON
Closest to pin Hole 14; DOROTA CIESIELSKA |Closest to pin Hole 16; OSCAR LUN/Runner Up: PETER REDMOND
Closest to pin Hole 18; ALBERTO JIMENEZ
Longest Drive hole 6; ALLAN PETERSEN
Many thanks to the sponsors and collaborators of the tournament, for their tireless dedication to this event, without their hard work and involvement, success would not have been possible.
We want to make a special mention to Jess Krelskov and his entire team of Nordic Golfers for their trust in Chaparral Golf.
We are waiting for you all next year in a new edition of the Nordic Golfers Challenge!