The next important holiday period is about to arrive, Easter will shine in all its splendor in the middle of spring. With the recent change to summer time, we now have longer days to enjoy the exceptional climate of the Costa del Sol.
If you are thinking of coming to the capital of southern Andalusia, you should know that Malaga is one of the most popular and famous Easter destinations in Spain.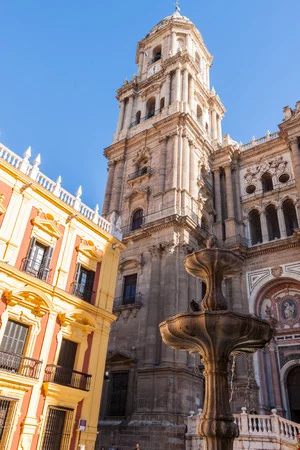 The capital of Malaga has become one of the favorite cities for both national and international tourists, due to its incredible cultural, gastronomic, sports and leisure offer.
Lovers of traditions are in luck this Holy Week as the religious brotherhoods will once again bring their "thrones" (large ornate floats) through the streets after two years of absence. From April 1 to Passion Saturday, 31 brotherhoods will carry their images with their famous « Malagueño thrones » through the streets of Malaga.
If, on the other hand, you prefer to take advantage of this festivity to disconnect and get to know in depth each one of the famous corners of Malaga, this Easter is the perfect occasion. Enjoy the cultural richness of this great city. With a total of 37 museums, Malaga is one of the most important cultural capitals in both Spain and Europe. Not in vain, the city boasts that seeing culture in Malaga is as simple as taking a walk through its historic quarter. It is the city with the highest density of museums in its old town. Without a doubt, we recommend you to visit the Picasso museum and Picasso´s birthplace, the Thyssen museum, the Pompidou in the extraordinary "Muelle Uno" of the Port of Malaga and the Museum of Contemporary Art. Other points of tourist interest are the Alcazaba, the « Cathedral of the Incarnation » of Malaga, the Roman theater and the Gibralfaro Castle.
But if your passion is sport and physical activity, we remind you that Malaga has one of the most famous hiking attractions in Spain, the famous Caminito del Rey, located in the Guadalhorce Valley, next to a reservoir of the Guadalhorce River, near Ardales in the province of Malaga. The Caminito del Rey attracts for the vertigo of its walkways over the Guadalhorce River and its imposing limestone walls. It is part of the protected area of ​​the western part of the Cordilleras Béticas. The road covers a distance of more than 7 kilometers with forest trails and wooden boardwalks winding through the mountains.