Saint Patrick's Day is celebrated annually on March 17 to commemorate the anniversary of the death of Saint Patrick, Ireland's patron saint and its national apostle. Traditional celebrations have reached beyond the borders of Ireland and today you will find people dressed up in green, preparing traditional Irish dishes and celebrating with lots and lots of beer, all over the world. The holiday has been celebrated for more than 1000 years.
But did you know that the name of the protagonist of this holiday was not Patrick and that he was not even Irish?
In fact, Saint Patrick was actually born in Roman Britain under the name of Maewyn Succat. According to the legend, he was kidnapped and sold into slavery in Ireland as a teenager and then became religious. He later ran away, but returned to Ireland as a priest by the name of Patrick and began converting the pagan Celts in Ireland to Christianity.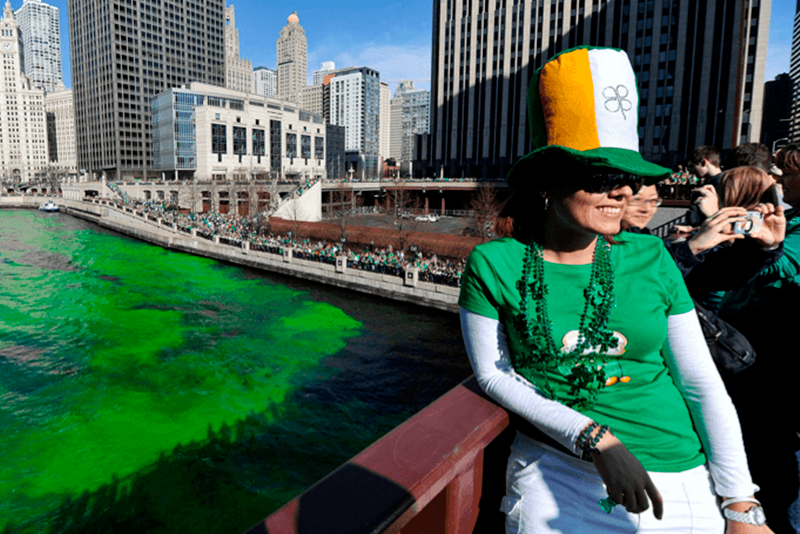 It says that Patrick rid Ireland of snakes, but rumor says that there never really were any snakes in Ireland, rather that the story is a metaphor for the paganism that Saint Patrick eradicated.
So, on March 17 every year, the entire world turns green; hair, clothes, and food like bagels, pancakes, and even beer. If green food coloring can be added to any dish or beverage, they can be served on St. Patrick's Day. But the coloring fun doesn't end there: rivers, monuments and even ski resorts have been dyed green to mark the occasion.
Do you think it would be possible to triple the consumption of Guinness beer on a normal day?
Yes, it is possible, and on St. Patrick's Day, the world's consumption of Guinness nearly triples, from 5.5 million pints on any given day to 13 million pints. That's 150 pints per second!
Are you thinking of celebrating the feast of Saint Patrick on the Costa del Sol? Read our recommendations on how to celebrate this special day in the capital of the sun.
Although it is an Irish festival, thanks to the high number of Irish inhabitants and visitors in Malaga, the city has welcomed this festival with great pleasure, and it is celebrated especially in Benalmádena, in the Plaza de la Mezquita and in Marbella, in the Plaza de la Constitución, with live music, beer, food and several activities.
On the other hand, in Marbella, the Marbella City Council has informed that the San Patrick´s festivities will take place on March 16 and 17, between 12:00 and 11:00 p.m., in the Glorieta de la Fontanilla. During this event, organized by the Immigration Department and the Irish Association, you will be able to taste typical Irish food and drinks. In addition, there will be musical performances by Irish groups from the area. At the same time, emblematic buildings and monuments in Marbella will be dyed green, in line with the international campaign 'Go Green', organized by Tourism Ireland and which will also be celebrated in capital cities such as New York, London and Paris.